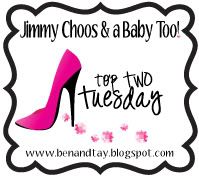 Today's Top Two Tuesday is your favorite TV shows. We do not watch a lot of TV and what we do watch is on DVR. We watch shows every other Thusday when the boys are staying with Michael's mom. Our life is very exciting!
#1 No Doubt!
I have watched Criminal Minds for about a year now and I am hooked! I think I have watched almost every episode. I love the all day marathons on New Years and the 4th!
#2 A Close Second
We have watched this show from the very beginning. The first seasons were definately the best! Last season...not so much. However, this season has turned out to be pretty good.